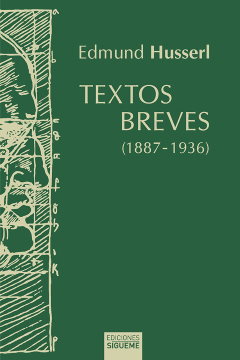 Abstract
Spanish translation of 18 texts by Edmund Husserl, covering the whole span of his almost fifty years of philosophical work. Seminal texts are included, most of them in their first Spanish translation.
Publication details
Publisher: Sigueme
Place: Salamanca
Year: 2019
Pages: 729
Series: Hermeneia
Series volume: 124
ISBN (hardback): 9788430120512
Full citation:
Husserl Edmund (2019). Textos breves (1887-1936), ed. Zirión Quijano Antonio; Serrano De Haro Agustin, Sigueme, Salamanca.