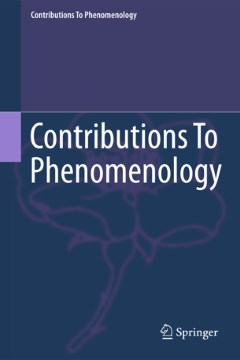 Encyclopedia of phenomenology
Abstract
Presents phenomenological thought and the phenomenological movement within philosophy and within various other disciplines. This work contains an introduction that briefly chronicles the changing phenomenological agenda and compares phenomenology with other 20th Century movements.
Publication details
Publisher: Kluwer
Place: Dordrecht-Boston-London
Year: 1997
Pages: 764, xiv
Series: Contributions to Phenomenology
Series volume: 18
ISBN (hardback): 9780792329565
Full citation:
Embree Lester (1997). Encyclopedia of phenomenology, Kluwer, Dordrecht-Boston-London.